Doğru makyaj, dolgun kirpikler, bakımlı bir cilt, hacimli saçlar… En önemlisi de beyaz dişlerle sağlıklı, güzel bir gülümseme! Bu yüzden diş bakımına ve beyaz olmasına oldukça özen gösteriyorum. Sürekli yeni ürünleri deneyimlemeyi de seviyorum. Burada raflarda gözüme çarpan ve Amerika'nın en büyük diş macunu markası olan Crest aslında Procter and Gamble'ın Türkiye'de sunduğu İpana markasıyla tamamen aynı içeriklere sahipmiş. Dünyada ilk defa beyazlatıcı bantları üreten bir marka olduğu için 3 boyutlu Beyazlık ailesi oldukça ilgimi çekti. Son zamanlarda market alışverişine gittiğim her mağazada ve televizyonlarda sıklıkla İpana'nın yeni ürünü olan Perfection'a denk gelince ve özellikle 3 günde %100'e kadar lekesiz iddasını duyunca denemek istedim ve hemen aldım.
İpana'nın en hızlı ve en güçlü beyazlatıcı diş macunu ünvanına sahip bu diş macunu ile deneyimlerimi sizlerle paylaşmak istedim. Diş hekimimin de daha beyaz bir diş için önerdiği İpana 3D White Perfection ile güvenle, bembeyaz gülebiliyorum.
Perfection diş macunu 3 Boyutlu Beyazlık ailesinin en ileri ve etkili beyazlatıcı diş macunu teknolojisini içeriyor. Böylece diş minesine zarar vermeden sadece 3 günde diş yüzeyindeki lekeleri %100'e kadar etkin biçimde çıkarıp ve bembeyaz bir gülümsemeye sahip olmamızı sağlıyor.
Performansına gerçekten çok şaşırdım. Etkisi inanılmaz! İlk kullanımdan itibaren bile diş yüzeyindeki lekeleri çıkarma etkisini farkediyorsunuz. Keskin nane tadıyla ferahlığı sağlıyor, böylece uzun süre ferah bir nefese de sahip oluyorsunuz. Beyazlatma etkisi bu kadar iyiyken diş mineme hiç bir zarar vermediğini bilmek de çok güzel.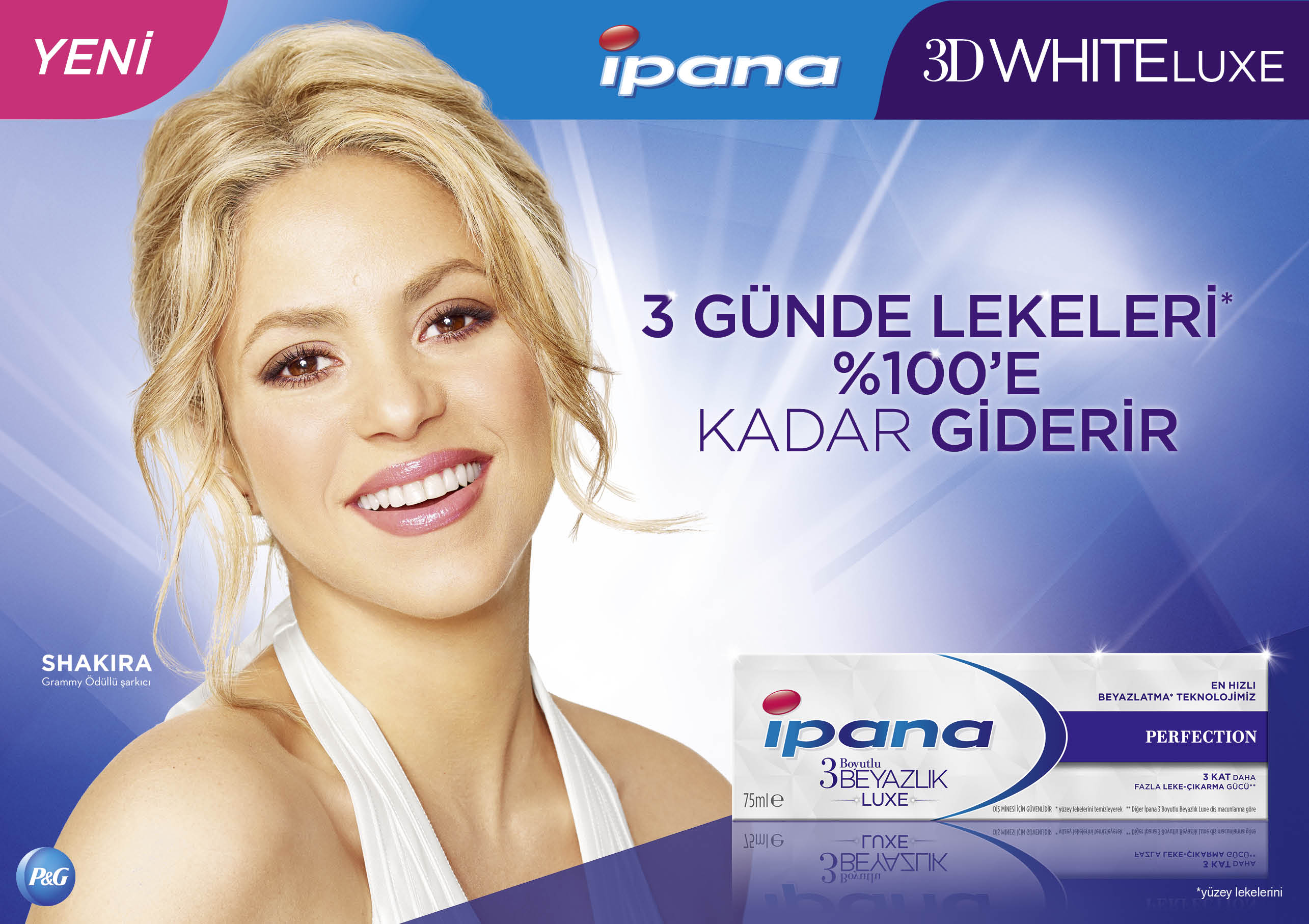 Procter and Gamble'ın tüm dünyada pazara sunduğu en gelişmiş beyazlatıcı diş macunu olan 3 Boyutlu Beyazlık Luxe Perfection İpana ile Türkiye'de de raflarda yerini aldı. Denediğinizde bana hak vereceksiniz:) Kullanmadan kesinlikle inanmazdım, deneyince etkisini gördüm ve mükemmel sonuç aldım.
Tam bir bakım sağlamak için aynı ailenin Oral-B 3D White Luxe ağız bakım suyunu da kullanıyorum. O da diş macunu ve fırçasının ulaşamadığı alanlardaki lekeleri bile çıkararak uzun süre, keskin bir ferahlık sağlıyor.
Unutmadan küçük bir not ekleyeyim; P&G ve İpana ürün performansına o kadar güveniyor ki, memnun kalmazsanız paranızın 2 katını iade ediyor. Bu nedenle beyazlatıcı etkisini kendiniz de görün diye bence gerçekten denemeniz gereken bir ürün.
Ürünü satın almak isterseniz
tıklayınız!
P.S.
Bana bu bilgiler yetmedi, ağız ve diş sağlığı üzerine daha çok şey merak ediyorum diyenleri aşağıdaki siteye alalım.
http://www.agizbakimuzmani.com/
#ipanaperfection #gülüşünügöster
İçerik Kaynak:
http://kokoshgirl.com/
Video Kaynak:
https://www.youtube.com/watch?v=B7MDJzarokU
Bir boomads advertorial içeriğidir.